Moldmaking – Designing and Building Plastic Injection Molds

Moldmaking Is Our Core
Designing and building custom plastic injection molds and specialty tooling has been the backbone of our business since our inception in 1978. We apply our decades of moldmaking expertise in producing highly precise and robust Class 101 production tools for the most demanding applications:
Highly complex parts requiring intricate mechanics
Miniature and micro parts with extremely close tolerances
Multi-component parts requiring multi-shot molding
Medical and surgical components
Our investment in CNC technology and machining automation allows our experienced toolmakers to meet compressed lead times while maintaining our reputation for quality.
From single-cavity and development molds to multi-cavity and family molds, we are equipped and ready to meet your unique tooling challenges.
Our Moldmaking Sweet Spots
Matrix Plastic Products designs and builds tight-tolerance, thermoplastic injection molds to run in presses from 20 tons to 300 tons. We are particularly well-suited to complex, miniature and micro-tooling projects.
Micromold
Matrix Plastic Products designs and builds micromolds to produce extremely small parts with very precise micro features. Steel components are machined and manipulated under microscopes and verified for accuracy through our high-end inspection processes at each stage of production.
Transfer Programs and Takeover Tooling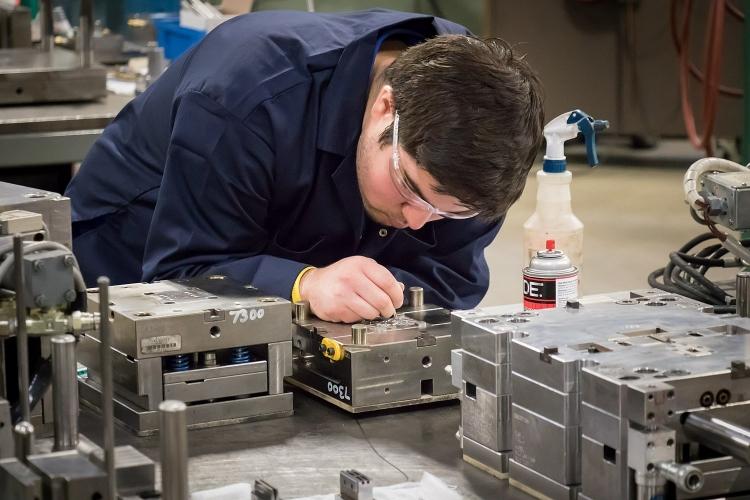 The same multi-disciplinary expertise that affords Matrix Plastic Products total confidence in running our own hassle-free production molds is what also makes us so adept at managing transfer programs with takeover tools. Our ability to identify and resolve the myriad of issues that often accompany a transfer program has led to double-digit growth in our production molding sales.
Upon receiving transferred tools, Matrix's team of engineering, tooling, processing and quality experts thoroughly analyze the molds' capabilities. Any necessary adjustments to processing parameters or materials, and repairs or replacements of tooling components are quickly identified and implemented.
Our goal in a transfer program is two-fold:
Re-qualify the tools to get them back into production with minimal disruption to our customers' delivery schedules.
Craft a plan to provide the lowest total cost of ownership over the remaining lifetime of the program.
We understand that customers usually transfer existing programs only when unexpected circumstances force them to.
Matrix stands ready to make the transition as painless and stress-free as possible. We want our customers to feel that, in the long-term, bringing their program to Matrix was the best move they could have made.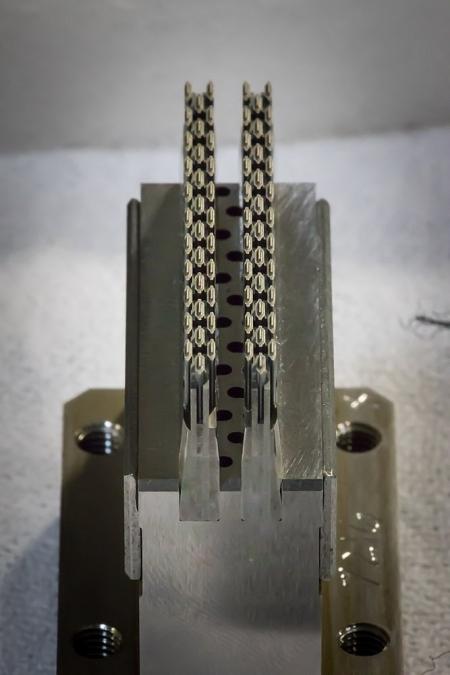 Some parts are not good candidates for traditional "prototype" tooling. Complex geometries involving fine details or sharp corners often cannot be achieved with the softer tool steels and high-speed machining methods that are used in conventional prototype tools. Engineering-grade materials can also be harsh on an aluminum or P-20 tool.
Matrix Plastic Products offers development tooling, a cost-effective alternative to traditional prototype molds. Our approach consists of single-cavity, production-quality tools, built with hardened or pre-hardened steels to mimic production tool performance, that bridge the gap between proving out your concept and gradually moving into production volumes.
A series of mold samplings prove out the design and the ability to meet critical dimensions, incorporating any customer revisions along the way. This cycle firmly establishes the groundwork for reliable plastic injection tooling that yields consist, repeatable component parts in production.
If volumes are expected to remain low, this production-grade tool may serve all your needs. For higher-volume projects, the lessons learned with cavity #1 expedite the multi-cavity production tool build, getting you ramped up to production in less time.
Each project has its own unique issues to consider. Our experienced engineers are committed to understanding your project's specific requirements, and determining the most sensible tooling approach to suit your needs.