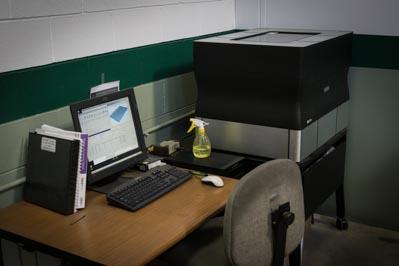 Recently, Matrix purchased a 3D printer for our mold design & engineering department. One main reason we did this was to offer in-house rapid prototyping services to our customers, 70% of whom are medical device OEM's who rely on us to help bring their cutting-edge products from concept to reality. Being able to take their data model and provide them with physical part samples they can hold in their hand is a value-added service that is especially helpful during the R&D phase of a new project.
The majority of our work is in developing and producing complex components, so we needed a unit that would be capable of printing the high-quality, finely detailed models we work with every day. We selected the Objet30 which features a range of 5 printing materials, varying in physical and mechanical properties (strength and flexibility), and available in a choice of 4 colors. With this new capability, our designers can test out customers' concepts before time and money are invested in production tooling.
But there is another significant benefit to having this additive technology under our roof.
Matrix is very fortunate to have a group of very creative people working here, in many areas and levels of the company. Those people will use a tool like this to experiment and develop unique ways of making things. With their talent and this technology, the possibilities are endless and exciting!