Mentoring In The Next-Generation of Moldmaking Professionals
By: CHRISTINA M. FUGES
Editorial Director, MoldMaking Technology
Young professionals are vital to the moldmaking industry, and it is important to acknowledge those making strides in shaping the industry's future. MoldMaking Technology recognizes the industry's young talent through its 30 Under 30 Honors Program.
We searched for 30 individuals under the age of 30 making a difference in moldmaking, both in their company and in the moldmaking community, and found many more. The emphasis is on leadership and potential leadership—whether for a current employer or overall involvement in the industry—but they are also hardworking industry volunteers and community members who take pride in giving back to the moldmaking industry.
Meet Matrix Plastic Products' own John Ziegenhorn, one of the 2021 30 Under 30 Honorees: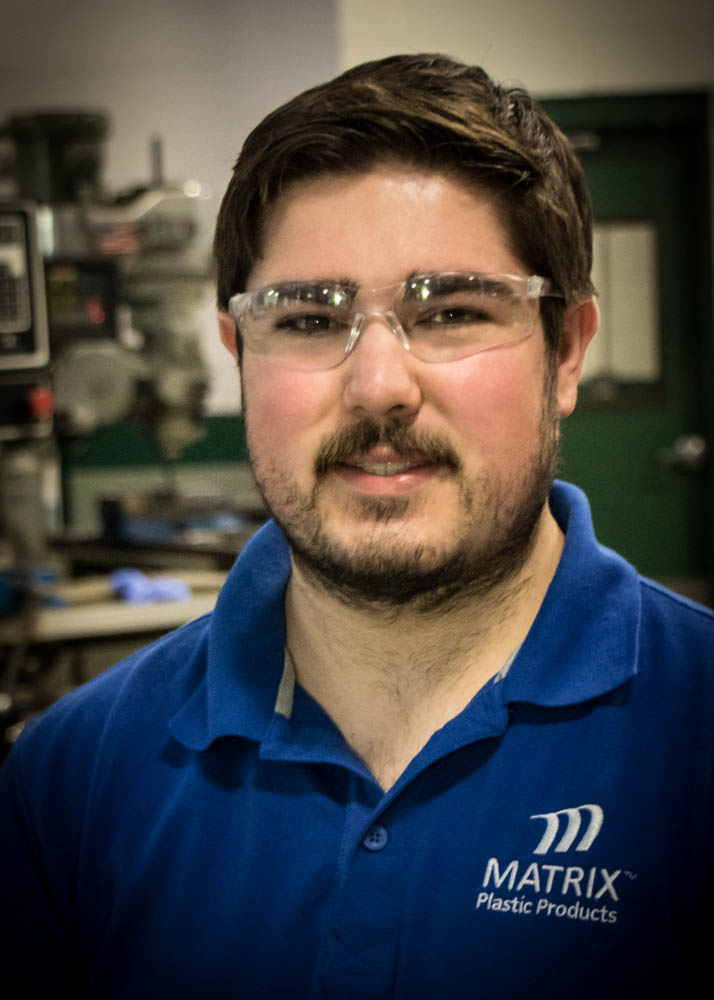 John Ziegenhorn, Moldmaker
John is a third-generation moldmaker. His grandfather and uncles started the business in 1978, and his father is the chief financial officer (CFO). While John follows in their footsteps, his career path affords him a unique perspective.
When he was 16, John started cleaning machines, performing shop maintenance and learning the basics of workpiece setups. An Eagle Scout, John is naturally a self-starter and hard worker who enthusiastically attacks any project. During his college years, he worked in the molding department and was involved with everything from material handling and inventory, to mold setups and automation.
As a chemistry major, John was very interested to learn about the injection molding process and the behaviors of different materials from the process engineers. After graduating with his Bachelor of Science degree from Bradley University, he took on additional responsibilities, making himself more valuable on the production floor.
John completed systematic molding and processing courses with RJG (Traverse City, Michigan) and Sodick (San Jose, California) as he stepped into a supervisory role. He quickly became instrumental in setting up production runs and creating operator work instructions to implement a new enterprise resouce planning (ERP) system.
John also learned how to troubleshoot molds from the tooling engineers and mold designers. Watching them diagnose tooling issues inspired him to be part of those solutions too. He then chose to complete a formal moldmaking apprenticeship and graduated from TMA's three-year program.
John is a leader by example. He trains our tooling apprentices and interns on preventative maintenance (PM), repairs and safety. He takes great pride in actively promoting the trade with high school students, participating in local career fairs and association events and helping host field trips to our facility.
He is our laser welding expert. John also researches and purchases new equipment, never says "no" to a challenge and never misses the opportunity to keep learning from his mentors.