By: Hans Noack 
Reposted: June, 2020
(Original: July, 2009)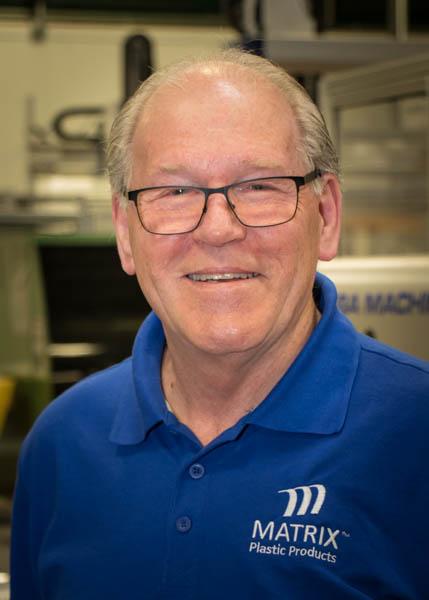 I was first introduced to mold making in 1963.  Prior to that, I had worked for an architectural firm in downtown Chicago.  I enjoyed working on building designs and I had my own ideas, but my mentor stressed the need to learn and understand the basics of designing and building a safe structure that would last a long time.  I knew I had to learn all of that in order to design a sound structure, but that portion of architectural design was not fun.  My creative thoughts were put on hold and I lost interest - so I quit.
I got a job at Jewel Tea and got pretty good at playing pool around town.  I lost some, made some, and met a girl - pool took a back seat.  Then I received my draft notice: "OH BOY, what should I do?"  At the same time, my best friend Bert started a tooling apprenticeship with a neighbor who had a mold shop in his basement.  After I found out about the deferment the government offered, I asked Bert if I could possibly get a job there, too, and he set up the meeting for me.  I recognized some of the equipment, but it was the drawings I saw and understood.  "I can create those types of drawings for you."  It was a deal and I started my mold making career!
Since tool makers supplied the armed forces with the mechanical products they needed, they were held in the same esteem as doctors.  My boss, George, requested that I be deferred from military service.  I had already passed my induction physical and was within three weeks of heading to boot camp when the deferment was granted.  Needless to say, I was very happy!
George was a great tool maker - but more importantly, he was a great teacher.  He had patience which helped us to learn, either by his instructions or from our mistakes.  "DO IT AGAIN, DO IT AGAIN."  I heard that a lot, but it finally sunk in.  It felt great creating inserts, plates, pins, polishing, fitting and all the rest that goes into mold building.
Two years later, I got a job at Woodland Molded Plastics in Broadview.  I learned a lot about all types of tools and the molding process.  I realized how interwoven the tool and the molding press are.  One does not work without the other, and a mediocre tool will only produce a mediocre part.
From Mold Maker to Mold Designer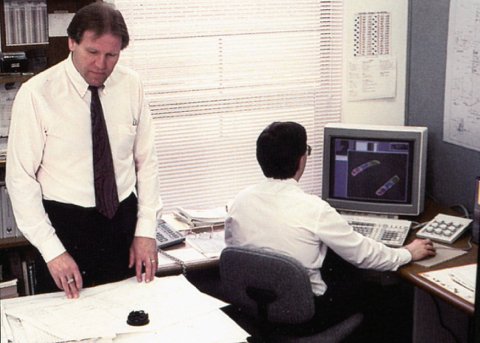 Hans Noack's inspired mold designs reflect his moldmaking experience. In 1977, I started my "design only" career and contracted for some of the finest mold makers in the Chicagoland area.  This was the best learning experience I could ever have had.  In those days, all mold designs were created using a drafting board.  The designer's challenge was to envision the entire tool - without it actually being there.  As a mold maker, I had that gift of being able to visualize a tool, and then build from that visualization.  AutoCAD was just around the corner, and I had also seen an early version of UG.  While it was absolutely something I wanted, it was out of my reach at over $150,000.
Then in 1990, one of my customers, Matrix Tooling, Inc., wanted to hire an in-house designer.  We came to an agreement and it's been nineteen great years since then.  That was the beginning of my CAD life in the world of plastic injection mold design.  Matrix purchased UG (McDonald Douglas then.)  Electronic design was very different from board design and there was much to learn.  What makes 3D so exciting today is that anyone can view the lifelike, colorful model on screen.
Learning about molds has always been very exciting to me.  I enjoy the challenge of creating a tool that will form a particular piece part, either as a single cavity or multiple cavity tool, and thinking about: how the inserts will be shaped for machining purposes, how the cooling lines will affect the processing of a given resin used, the ejection of the part from the tool, etc. etc. Learning about why and how a particular tool has to be built has me thinking and studying all the time.
I Built the Tool that Makes that Part
In many ways, designing a tool is like designing a great structure; every aspect is important.  It must be strong enough to withstand injection pressures.  It must be machined, polished and fitted correctly.  It must eject the part correctly.  It must have sufficient cooling.  It must fit properly into a certain molding press.  With so many issues that need to be defined, there is never a boring moment.
And it's worth all the effort when I see a part come out of a mold that I designed and built; it's breathtaking.  And years later, when I see that part in the course of daily life, I'm filled with the same pride I felt on that initial run: "I BUILT THE TOOL THAT MAKES THAT PART."  Usually, it's the only tool in the whole world like it, one of a kind.  And that is a great feeling!
So why am I so thankful?  Because plastic injection mold making has given me the opportunity to create, work, make a very good living, and enjoy life, family and friends.  So many products we use on a daily basis were created by some kind of tool - mold making is a trade that will endure!